PROJ:
DATE:

WHAT:
FRAMEWORK FILM FEST
FALL 2021
Framework is a late night film festival held in San Francisco, CA that presents six works from Alfred Hitchcock.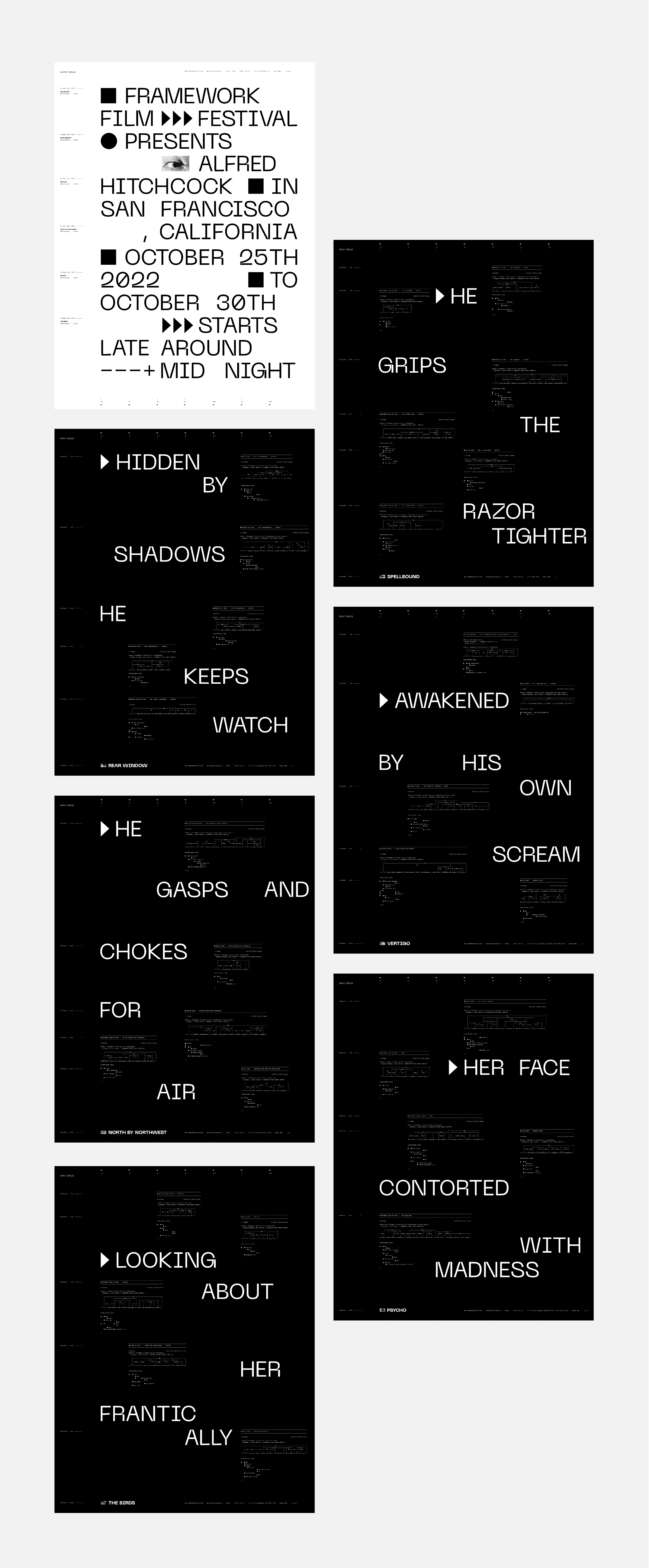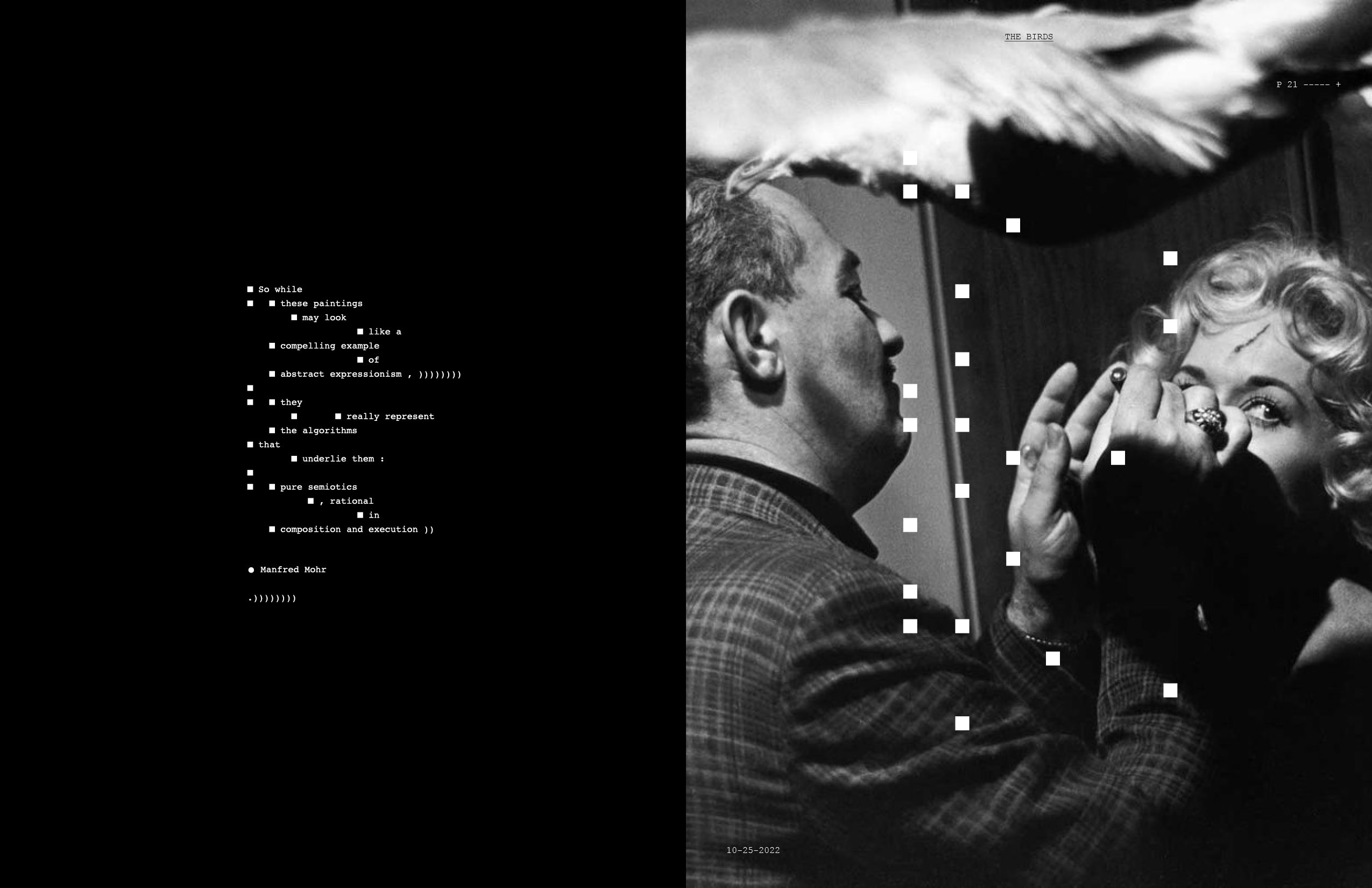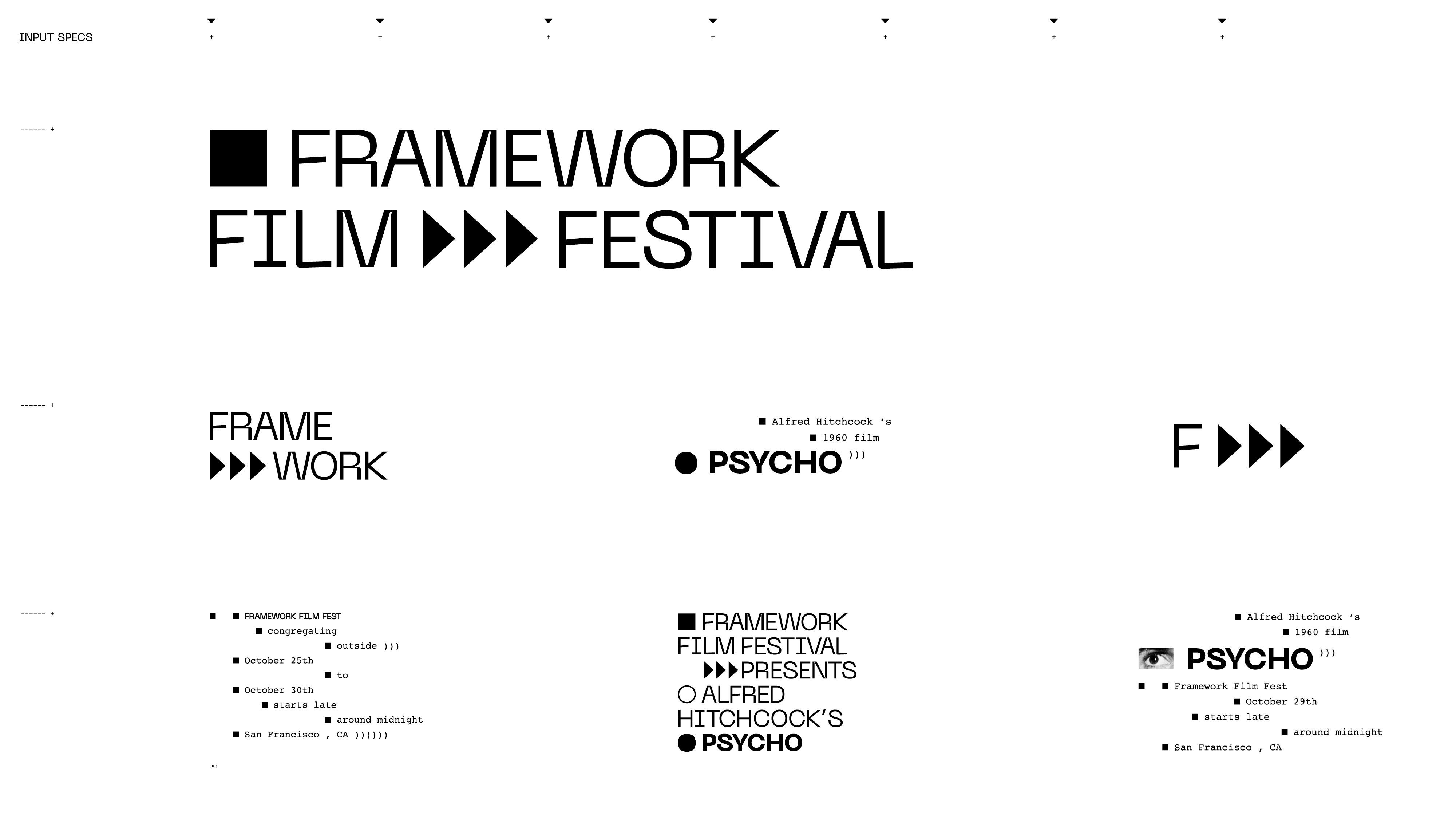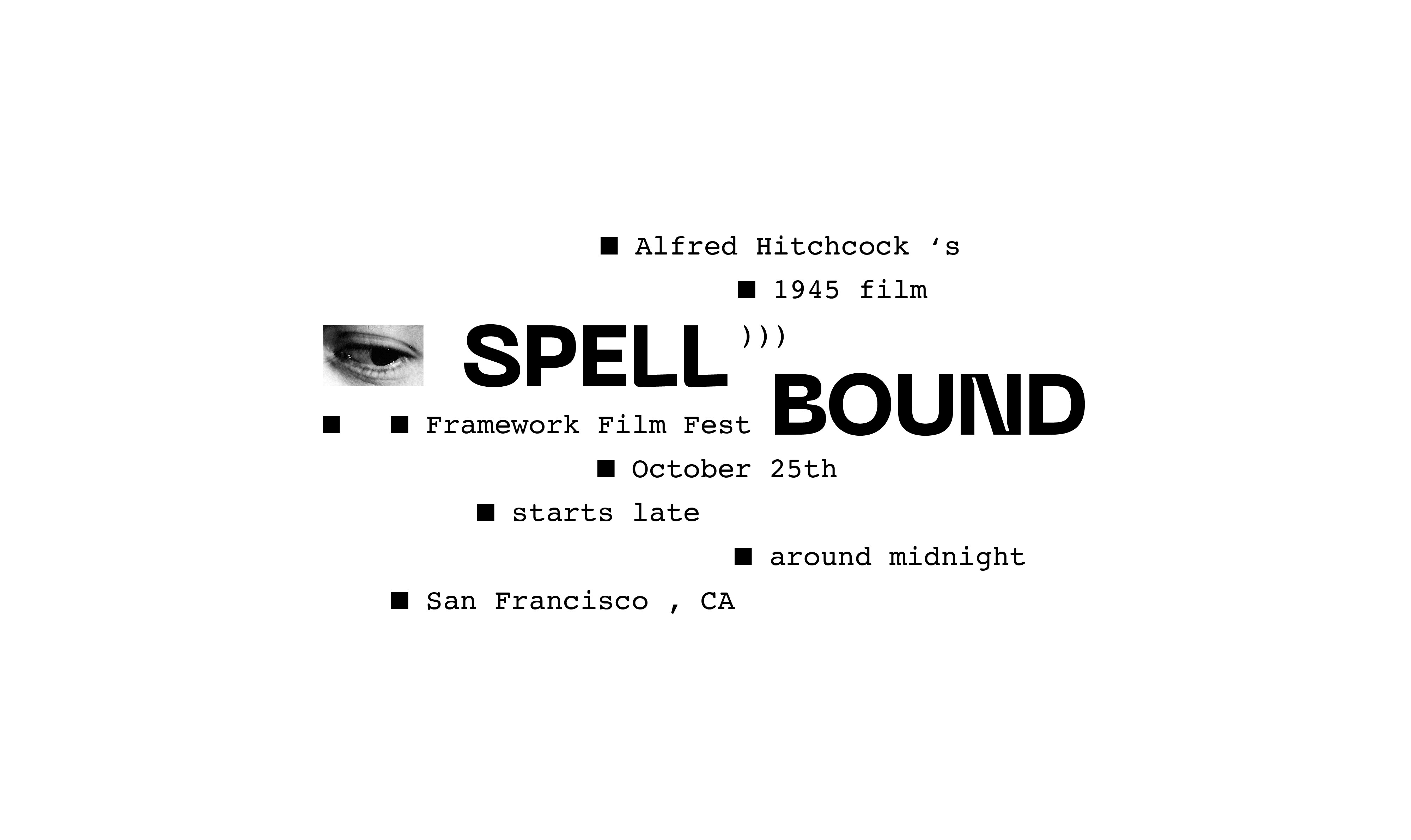 WHY:


The visual identity draws from themes of syntax, programming, and data as means of demonstrating Hitchcock's obsessive and meticulous approach to filmmaking.
HOW:
Pivotal scenes are broken down into raw data detailing various film techniques & the impact of timing to emphasize the relationship between input and output.